In March 2021, Roar Ambition, the manufacturer's of Instant Knockout rebranded this fat burner to Instant Knockout Cut. Read our Instant Knockout Cut review and find out if it's the ultimate fat burner everyone is talking about and not just for MMA fighters.
As with most of these premium products it is only available directly through their website, which isn't a huge issue as they have a money back guarantee (more on this later) and deliver directly to most countries around the world.
Instant Knockout Cut at a Glance
Formula backed by research
Ingredients dosage is good
Great appetite suppressant
Natural ingredients
No artificial sweeteners
NOW Vegan friendly
High caffeine content
Only available direct from manufacturer
What's changed?
The team at Instant Knockout have updated Instant Knockout Cut to make it a superior 2.0 cut fat burning formula.
Ingredients Removed:
Zinc
Chromium
Green Coffee Bean
Ingredients Added:
Instant Knockout Cut's relatively high caffeine dosage sees the addition of  L-Theanine which promoted burn & build without the normal jitters associated with high doses of caffeine.
The team at Roar Ambition have ensured the product is still vegan friendly by using vegan Vitamin D3.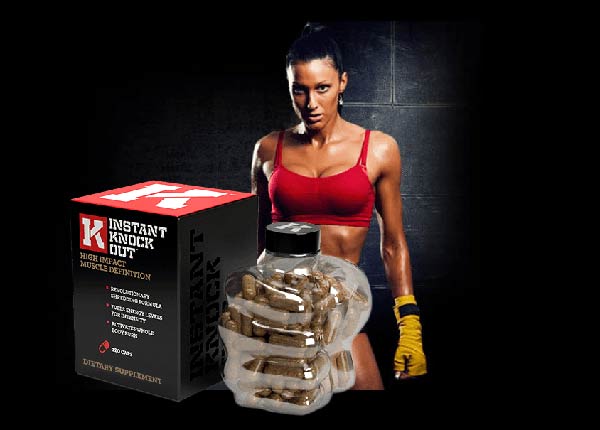 Is it Just for Pros?
So can we learn from MMA or other professional fighters?
It's no surprise that a growing number of mixed martial artists choose Instant Knockout as their fat burner of choice to cut fat before a weigh-in.
Professional MMA fighter Diego Sanchez continues to use IK throughout his training and leading up to fights. By taking Instant Knockout he was able to cut fat whilst maintaining energy levels . He was able to meet his fighting weight and commented by saying…
The weight started coming off so fast…I was already down to 170 pounds. I was basically as lean as I am going into a fight at 155… I'm able to get this lean right now – 145 is realistic now.
This is a great testimonial for IK and goes to show it can work for professionals, but can it work for the average man or woman? Read our testimonials further into our review to see the results and hear from real people.
Instant Knockout Cut Ingredients
Green Tea Extract – This features in a lot of fat burner supplements and is a well-researched nutrient. Green tea like lots of other teas contains catechins which is an antioxidant flavonoid. Green tea is also known as as a superfood with many additional benefits to losing weight.
Cayenne Pepper – Whilst a pepper first and foremost the levels of this ingredient aren't enough to make this too spicy. Cayenne pepper is known to increase your metabolic rate which in turn will help you to burn more calories and ultimately burn fat.
Glucomannan – Found in the roots of Konjac plants which contain higher amounts of dietary fibre. This ingredient will help to supress your appetite and help you to avoid snacking throughout the day.
Caffeine Anhydrous – This ingredient is the purest form of caffeine and will help to increase your metabolism and break down fat by enhancing the effects of the cayenne pepper and green tea extract
Vitamin B6 – Helps with metabolism and is an added vitamin from the derived form of pyridoxine.
Vitamin B12 – Another B vitamin which helps to convert carbohydrates into glucose which your body uses as an energy source
Piperine – Piperine is help your body to absorb more nutrients.
Green Coffee Bean – Helps to limit the rate of fat absorption from fatty foods because they are high in chlorogenic acid.
L-Theanine – Elevates levels of serotonin and dopamine. They work in the brain to regulate appetite and energy.
Vitamin D – Great for promoting bone and muscle growth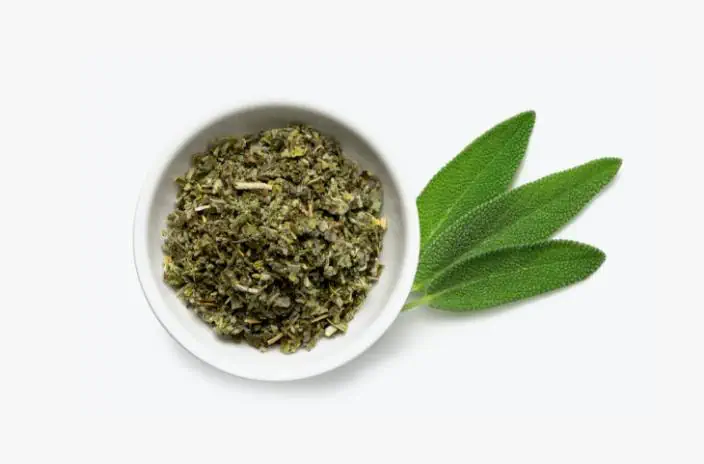 Instant Knockout Cut Supplement Facts
Serving Size: 4 Capsules – Servings per Container: 30
Amount Per Serving
% Daily Amount
Vitamin B6 (as pyridoxine HCI)
5mg
250
Vitamin B12 (as cyanocobalamin)
10mcg
166
Vitamin D3 (as Cholecalciferol) (vegan)
45mcg (1800IU)
900
L-Theanine
100mg
**
Green Tea Extract (leaf)
500mg
**
Cayenne Powder (fruit)
100mg
**
Glucomannan (konjac root)
1800mg
**
Caffeine Anhydrous
300mg
**
Black Pepper Extract (standardized to 95% PE)
10mg
**
** Daily Value Not Established
Other Ingredients: Capsule Shell (HydroxyPropylMethylCellulose), Bulking Agent (microcrystalline cellulose), Anti-Caking Agents (Magnesium stearate, silicon dioxide).
Instant Knockout Cut Testimonials
There are a number of real world testimonials from around the world on their website. Whilst some people look like they didn't really need a fat burner, there are some really interesting results from using this product
We have added a couple of real testimonials below, there are load more on the Instant Knockout website.
The one caveat we have is these testimonials are quite old and haven't been updated in a while so if you've been on any other review site you might have seen some of these already.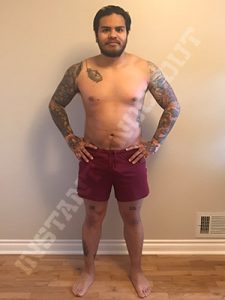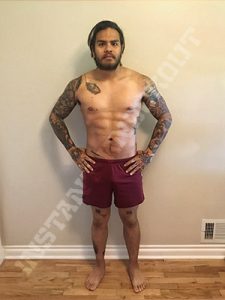 Here's what Travis had to say on the IK website
"Instant Knockout helped me change my body and gave me the extra boost into a new healthy lifestyle.
Like a lot of people, my main reason I was looking for a fat burner that actually worked was because I wasn't happy with what I saw in the mirror…
…No, it's not a "miracle cure all" but it's probably the next best thing. Add in the fact that it has natural ingredients and it becomes a no brainier choice.
I immediately felt more energy and my appetite was definitely suppressed helping me with my portion control.
Not only did I lose weight and burnt off that stubborn fat. I also saw muscle growth and lifting gains in the gym! Which I unheard of with most fat burners. I will definitely continue using it in my fitness journey!
My advice is to not hesitate and just do it. You have nothing to lose from this decision except that extra bit of fat."
Here's what Dan had to say on the Instant Knockout website.
I ordered a little hesitantly, after trying various fat burners previously which all promised fantastic results immediately but rarely work. I found the price was not overly excessive, especially for a months supply and I was sold on the testimonials from professional athletes and MMA fighters.
Initially not expecting much, I started on day one with my morning pill just before breakfast. Within ten minutes I felt full without taking a bite, naturally I was a little surprised as I did not expect the appetite suppression to take effect so quickly.
I continued throughout the course, sticking strictly to my diet and consuming the four pills daily. I have since started the same plan again to really pin down the difference on and off, there is clearly a big difference and my most recent eight week plan has been much tougher without the appetite suppression.
All in all I would highly recommend instant knockout to anyone struggling to stick to a plan, as much as discipline is important a well engineered supplement makes a world of a difference.
Here's a great video testimonial from the Roar Ambition site.
Travis Lord Instant Knockout Fat Burner Results and Review
How to take Instant Knockout Cut
Following the manufacturer's recommendations on their website they recommend to take Instant Knockout four times per day, to let it work on your "unsightly fat".
The recommendation is 1 x capsule first thing in the morning, 1 x capsule before lunch, 1 x capsule in the afternoon and 1 x capsule before your evening meal.
By taking these 4 x capsules throughout the day you are effectively burning fat for longer periods of time, but we would suggest you take a break after 4 weeks, to avoid building up a tolerance.
Taking this fat burner whilst following a healthy diet and regular exercise, will according to the manufacturers "leave you not wanting anything else".
Important: We always advocate that you talk to your doctor before taking any products like this. Always read the label and follow the manufacturer's instructions.
Where to Buy Instant Knockout Cut
You can only buy direct from the manufacturers website with the following options available:
Options and Prices
1 Box – £35.00
2 Boxes – £70.00
3 Boxes + 1 Free – £105.00
Buying direct from the manufacturer gets you Free UK Shipping on orders over £60
My Verdict
The best male fat burner on the market today in my opinion. It's not just for MMA fighters, boxers or any other martial arts expert. IK can be used by anyone who wants to lose some body fat and get the body they want.
If you're looking for a thermogenic fat burner that has quality ingredients, without any necessary filler ingredients then I do recommend you give it a try. It's a very well formulated fat burner and the dosages are well considered.
Instant Knockout Cut FAQs
What is Instant Knockout Cut?
Instant Knockout Cut is a premium fat burner suitable for both men and women. It's used by pro MMA fighters and helps to burn fat fast.
Where can you buy Instant Knockout Cut?
Instant Knockout is available to buy direct from the manufacturers Roar Ambition
Is Instant Knockout Cut safe to take?
The main ingredients are mainly natural herbs and there are no nasty additives. We do always recommend you read the label and consult your doctor or physician before taking any supplement like this. Always read the label first.
How quickly does Instant Knockout Cut work?
This depends on your body's metabolism, but in some cases with pro MMA fighters, results can be seen within a month. Everyone is different but you can read our real life testimonials on our site to see how everyday people are seeing results.